Join us for a
Drive-Thru Halloween Party!
Saturday, October 31, 2020 • 5:30 p.m. - 7:30 p.m.
Montclair Civic Center
5111 Benito Street, Montclair
Enter the event through Parking Lot B off of Fremont Avenue. Line starts at 5:30 p.m.
Candy provided for children 12 years old and under, while supplies last.
Please bring your own bag to collect candy at the event.
*Event details are subject to change based on COVID-19 restrictions at the time of event.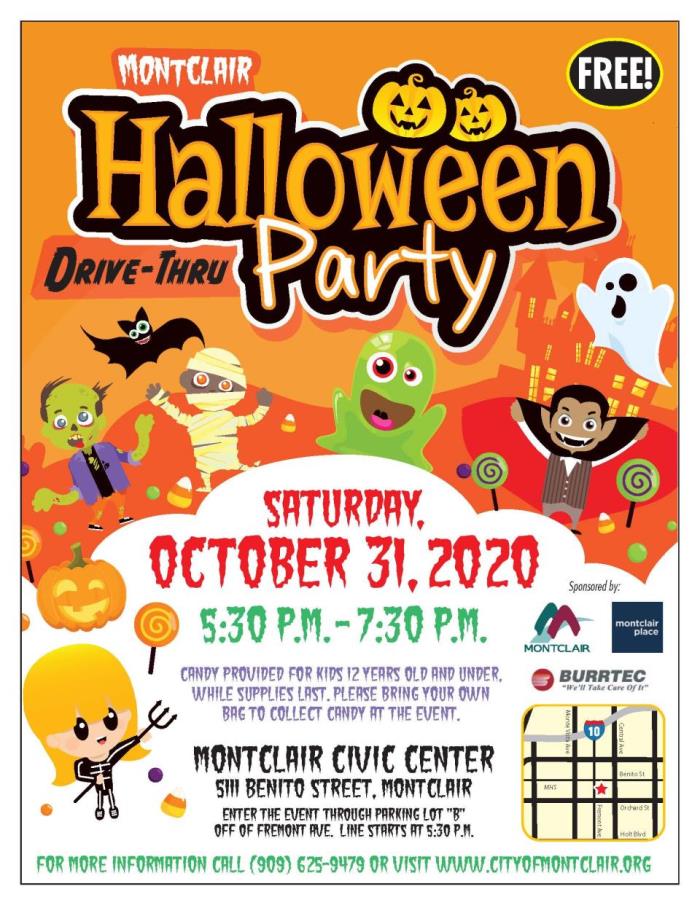 This event is sponsored by the City of Montclair, Montclair Place, and Burrtec Waste Industries.