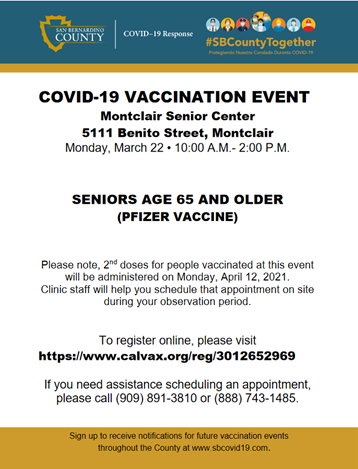 The County of San Bernardino will be administering Pfizer COVID-19 vaccines to residents 65+ at Montclair Senior Center next Monday, March 22, 2021 from 10:00 am – 2:00 pm.
Second doses for people vaccinated at this event will be administered on Monday, April 12, 2021. Clinic staff will help you schedule that appointment on site during your observation period.
To register online, click here.
Please help a neighbor or family member schedule their COVID-19 vaccination appointment by visiting CalVax.org or by calling 1-(909) 891-3810 or 1-(888)743-1485