2023 Halloween Spooktacular
6:00pm - 9:00pm
Montclair Place
5060 N Plaza Lane , Montclair, CA 91763
---
Halloween Spooktacular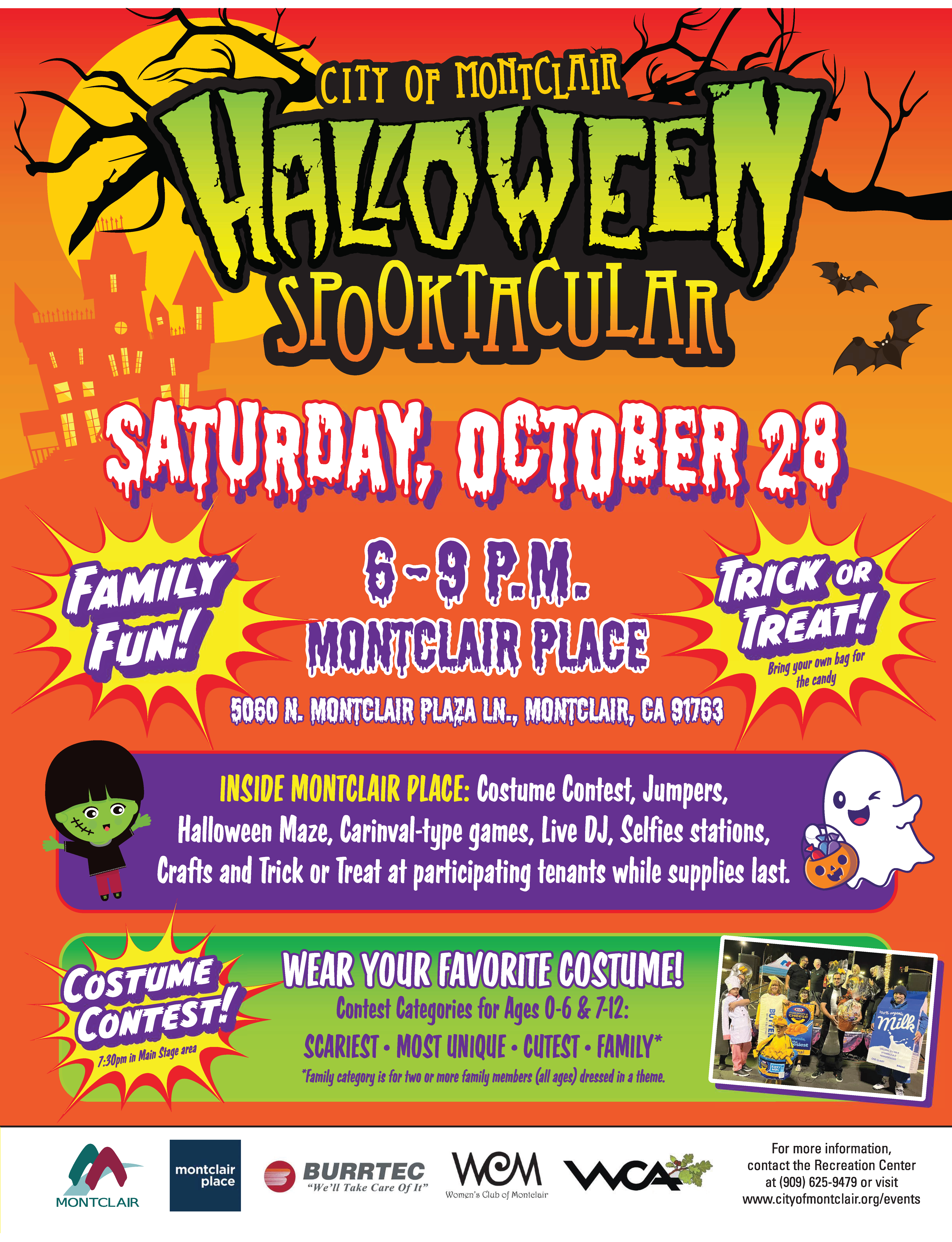 "Boo! Lock your windows, bolt the door, monster season's here once more!"
The City of Montclair Halloween Spooktacular will be held on Saturday, October 28, 2023, from 6:00-9:00 p.m. inside the Montclair Place Mall.
The haunting evening will include trick or treating, kid's crafts, carnival-style games, costume contest, live DJ, magic show, jumpers, and other ghoulish surprises for the whole family. Don't miss the inflatable Spooky Haunted Maze for those brave souls who wish to enter, just do not get lost.
The popular Halloween costume contest begins at 7:30 p.m. at the main stage at center court with contestants howling for the title of "Most Scariest", "Most Cutest", "Most Unique", and "Best in Family" in age-appropriate categories 0-6 years and 7-12 years old. The Best in Family* category is for two or more family members (all ages) dressed in a theme.
Be sure to arrive early and find a parking spot because this event will be one to die for this Halloween.  For more information about the event, call 909-625-9479.
Thank you to our event sponsors for your support.