City of Montclair's After-School Program (MAP) Lights On Afterschool – "Booktropolis"
6:30pm - 8:30pm
Montclair Community Center
5111 Benito St, Montclair, CA 91763
---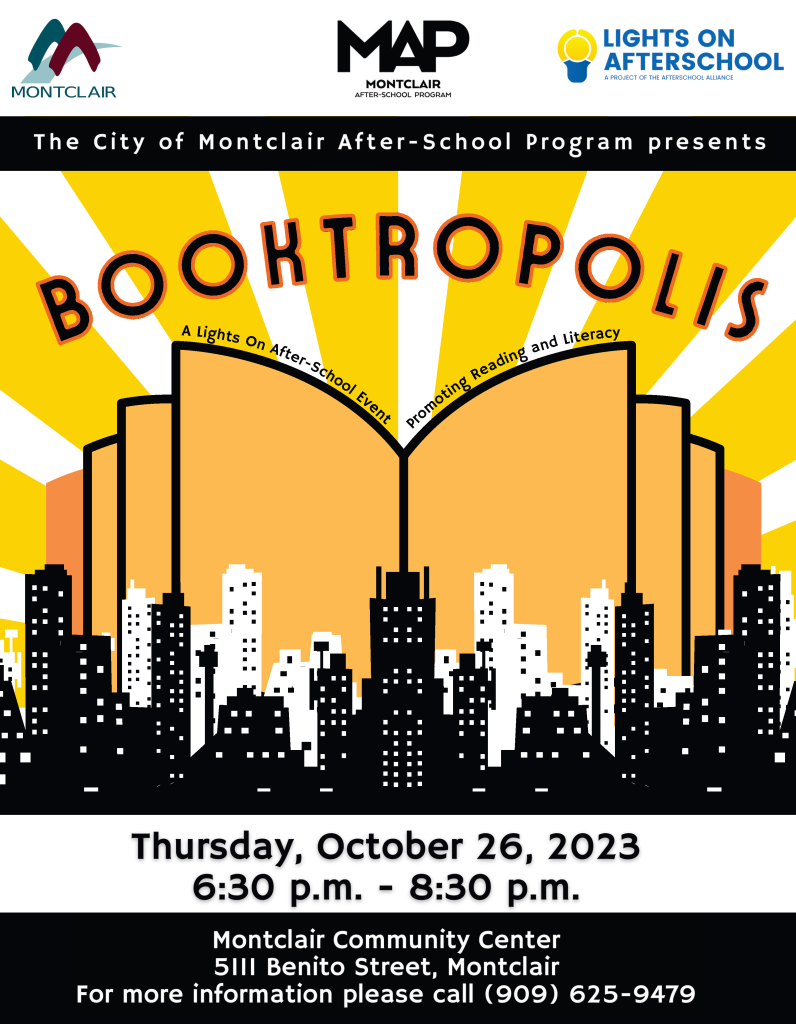 Please join us as the City of Montclair's After-School Program (MAP) will be participating in Lights On Afterschool, a nationwide celebration of programs that extend beyond the regular school day. This year's theme is, "Booktropolis." For the past two months, staff have worked with students on curriculum projects centered around beloved novels such as, Charlie and the Chocolate Factory, Charlotte's Web, James and the Giant Peach, and more. A showcase of the projects will be placed on display that night for all to see.
Planned events include: the trimester awards presentation, visit your child's enrichment booth of projects, dance performances, interactive exhibits, and more. There will also be an opportunity drawing for children attendees.
Date: Thursday, October 26, 2023
Time: 6:30 p.m. – 8:30 p.m.
Location: Montclair Community Center, located at 5111 Benito Street (next to the Library)
Come and spend an evening in "Booktropolis" with MAP. For more information, please call (909) 625-9479.