Concert in the Park: MELODIA VERSATIL
7:00pm - 8:30pm
Alma Hofman Park
5201 Benito Street, Montclair, CA 91763
---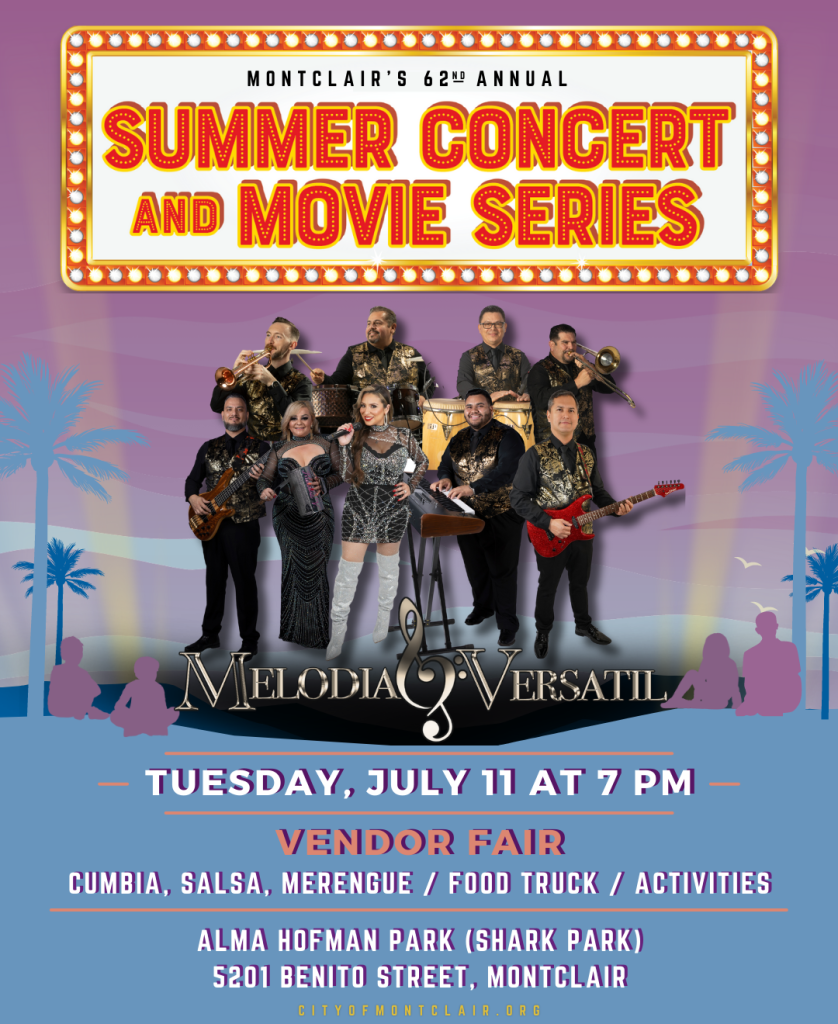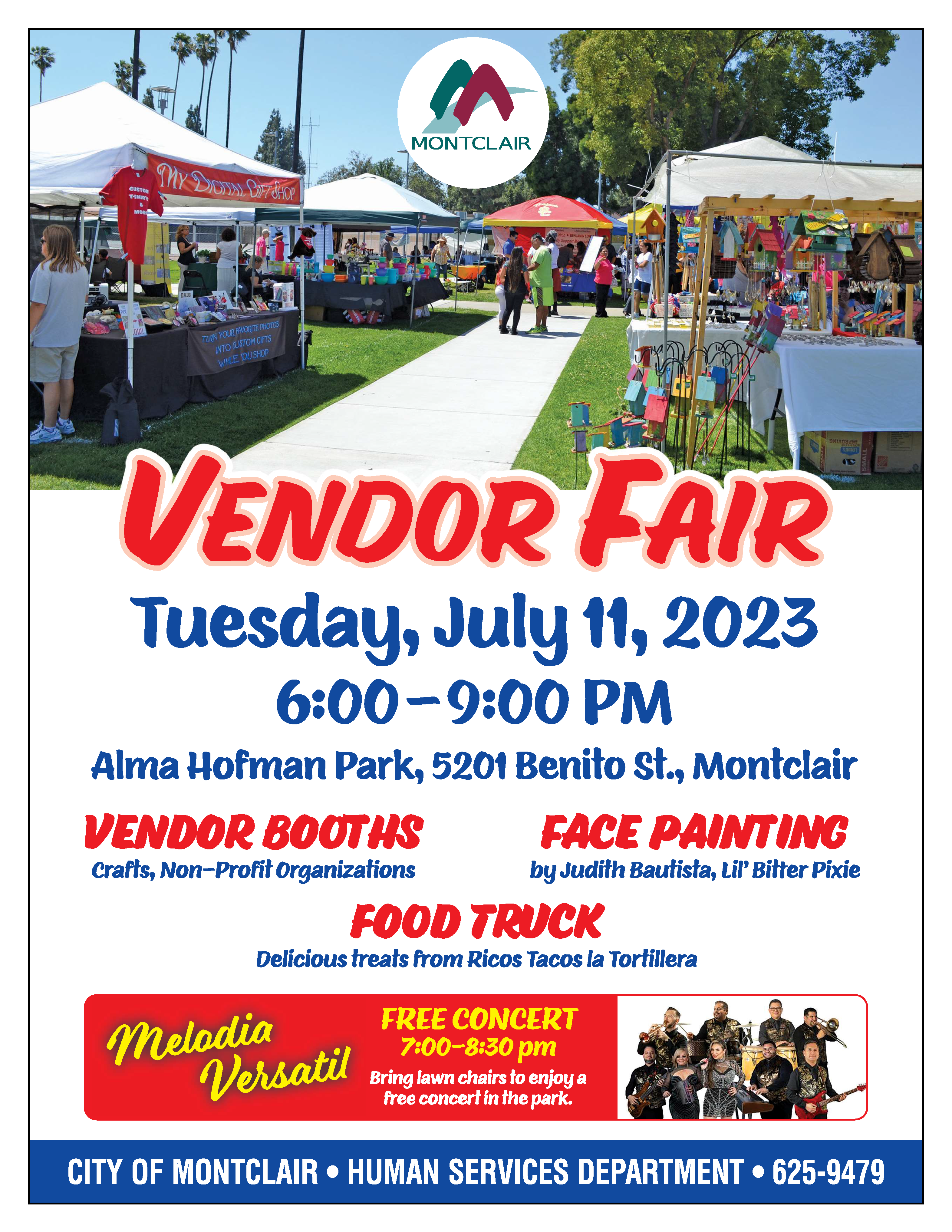 Join us for another musical evening at Alma Hofman Park with MELODIA VERSATIL (Cumbia, Salsa, Merengue)!
Tuesday, July 11, 2023

 7 PM

 Alma Hofman Park (Shark Park)
5201 Benito Street
Bring your family, lawn chairs, and a picnic dinner, and enjoy a night full of live music!
 Food Trucks will be selling your favorite foods and snacks. 
For more information, contact the Human Services Department at (909) 625-9479 or visit www.cityofmontclair.org/summer-concerts-movies-series
We hope to see you there!