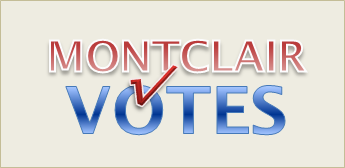 NOTICE IS HEREBY GIVEN that a General Municipal Election will be held in the City of Montclair on Tuesday, November 8, 2022, for the following Officers:
Two Council Members:  Full term of four years
One Mayor:  Full term of four years
The nomination period for these offices begins on July 18, 2022, and closes on August 12, 2022, at 5:00 p.m. If no one or only one person is nominated for an elective office, appointment to the elective office may be made as prescribed by Section 10229, Elections Code of the State of California. The polls will be open between the hours of 7:00 a.m. and 8:00 p.m. on Election Day.
/s/ Andrea M. Myrick, City Clerk
Aviso de Elección
Publicado el 8 de julio de 2022
---
POR EL PRESENTE se da aviso de que una Elección General Municipal se llevará a cabo en la Ciudad de Montclair el martes, 8 de noviembre del 2022 para nominar candidatos para los siguientes puestos:
Dos miembros del consejo municipal: Plazo completo de cuatro años
Un alcalde del consejo municipal: Plazo completo de cuatro años
El período de nominación del Consejo Municipal comienza el 18 de julio del 2022 y cerrara el 12 de agosto del 2022 a las 5:00 p.m. Si nadie es nominado o solamente una persona es nominada para un cargo electivo, el nombramiento al cargo electivo sera hecho segun lo prescrito por la Seccion 10229 del Codigo Electoral del Estado de California. Los centros electorales estarán abiertos entre las 7:00 a.m. y 8:00 p.m. el día de la elección.
/s/ Andrea M. Myrick, Secretária Municipal