Montclair Place
Montclair Place is a 1.2 million-square-foot shopping and dining destination on the southwestern edge of San Bernardino County. This center recently unveiled a complete interior remodel including a nine-unit Food Hall and live music and family entertainment. Its prominent location near the I-10 freeway makes Montclair Place highly visible to oncoming vehicular traffic.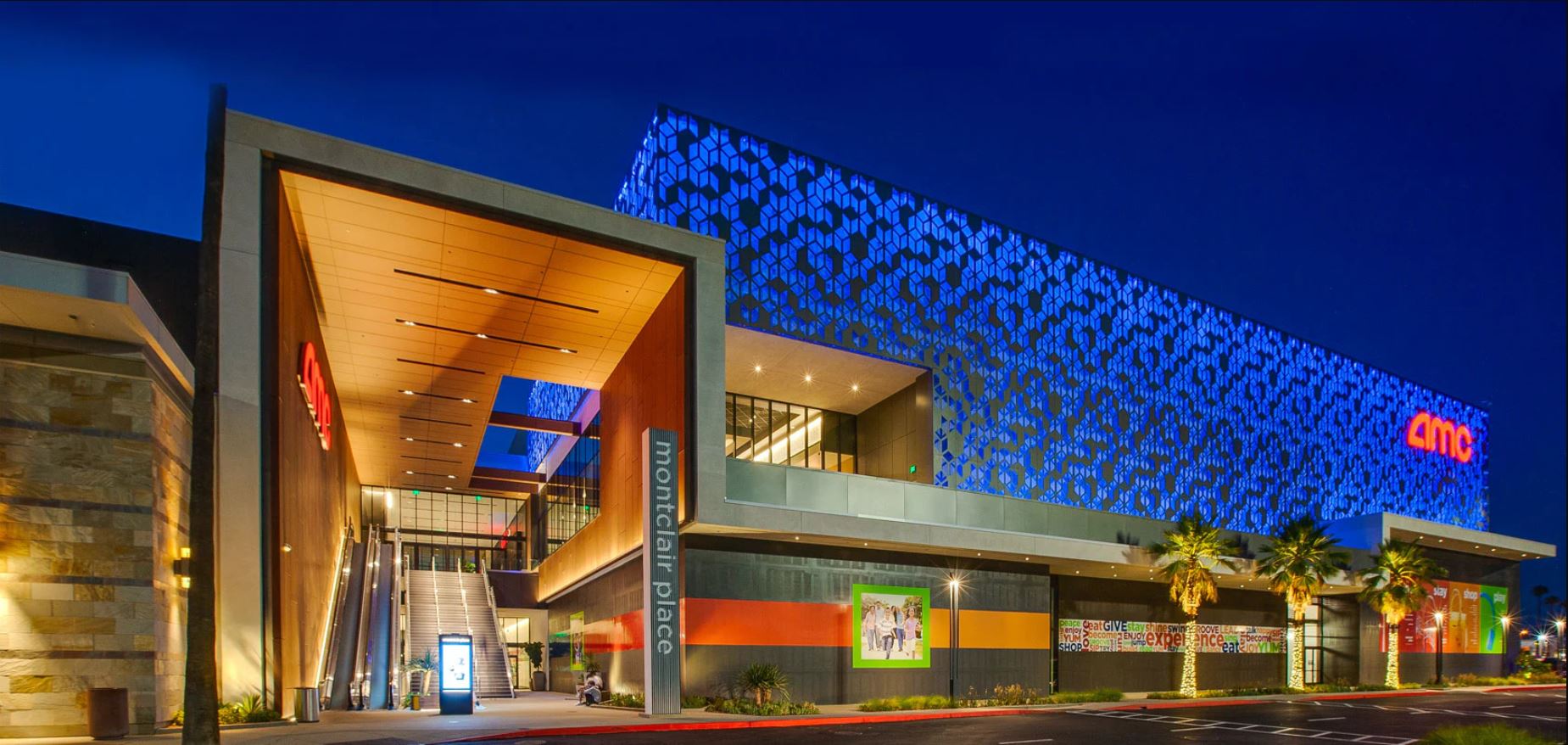 New Upper-Level Features
A 55,000 SF AMC Dine-in Theatre and IMAX 3D Theatre featuring 12 viewing auditoriums providing premium seating and serving handcrafted food and specialty drinks.
The Canyon is a 17,500 SF live music and family entertainment venue with a full-service restaurant.
A nine-unit Food Hall along Moreno Street featuring a vibrant blend of American, Chinese, Mediterranean, Hawaiian, and Mexican cuisines. Offerings include Boba World, Noodle World, Oli's Tacos, Pokeway, WinWings, and Doner & Gyros.
New Lower Level Features
Kids Empire, an 11,000 SF  indoor playground designed for kids to explore.
The 8,425 SF Lazy Dog Restaurant & Bar is a highly-visible free-standing restaurant along Central Avenue.
New pylon signage along Interstate 10.
A ground-floor glass box retail space in the entertainment wing offers spectacular visibility.
New escalators and contemporary furniture for a modern appeal.
Address: 5060 Montclair Plaza Lane Montclair, CA 91763
Phone: (909) 626-2501
Fax: (909) 624-6195
Anchor Tenants: Macy's, JCPenney, and Barnes & Noble
Number of Retail Specialty Stores: Approximately 200
Type Of Center: Two-level, enclosed center
Total Gross Leasable Area (GLA): 1,212,823 SF
Number of Parking Spaces: 6,249
Year Opened: 1968
Expanded/Renovated: 1985, 1997, 2008, 2017, & 2020
Management/Leasing Contacts
Vice President, General Manager, Liz Weaver Griggs
(909) 626-2501 Ext.234
Email: egriggs@cimgroup.com
Assistant General Manager, John Knecht
909-626-2501 Ext. 233
Email: jknecht@cimgroup.com
Specialty Leasing Associate, James Black
909-626-2501 Ext. 232
Email: jblack@cimgroup.com
CIM Group is a community-focused real estate and infrastructure owner, operator, lender and developer. CIM's in-house team of experts work together to identify and create value in real assets, benefiting the communities in which they invest.