Virtual Memorial Day Ceremony
Monday, May 31, 2021
The virtual ceremony will be available for viewing on the City website,
Facebook page, and YouTube channel on Memorial Day.
Join us for a virtual Memorial Day Ceremony, where we will be honoring the individuals who have plaques on our Veterans' Memorial Wall.
The wall pays tribute to deceased Montclair veterans from all branches of service whose families have purchased plaques. It remains as an ongoing dedication to those who served our country during any war or peacetime.
For more information, please call 625-9479.
This event is sponsored by the Montclair Community Activities Commission.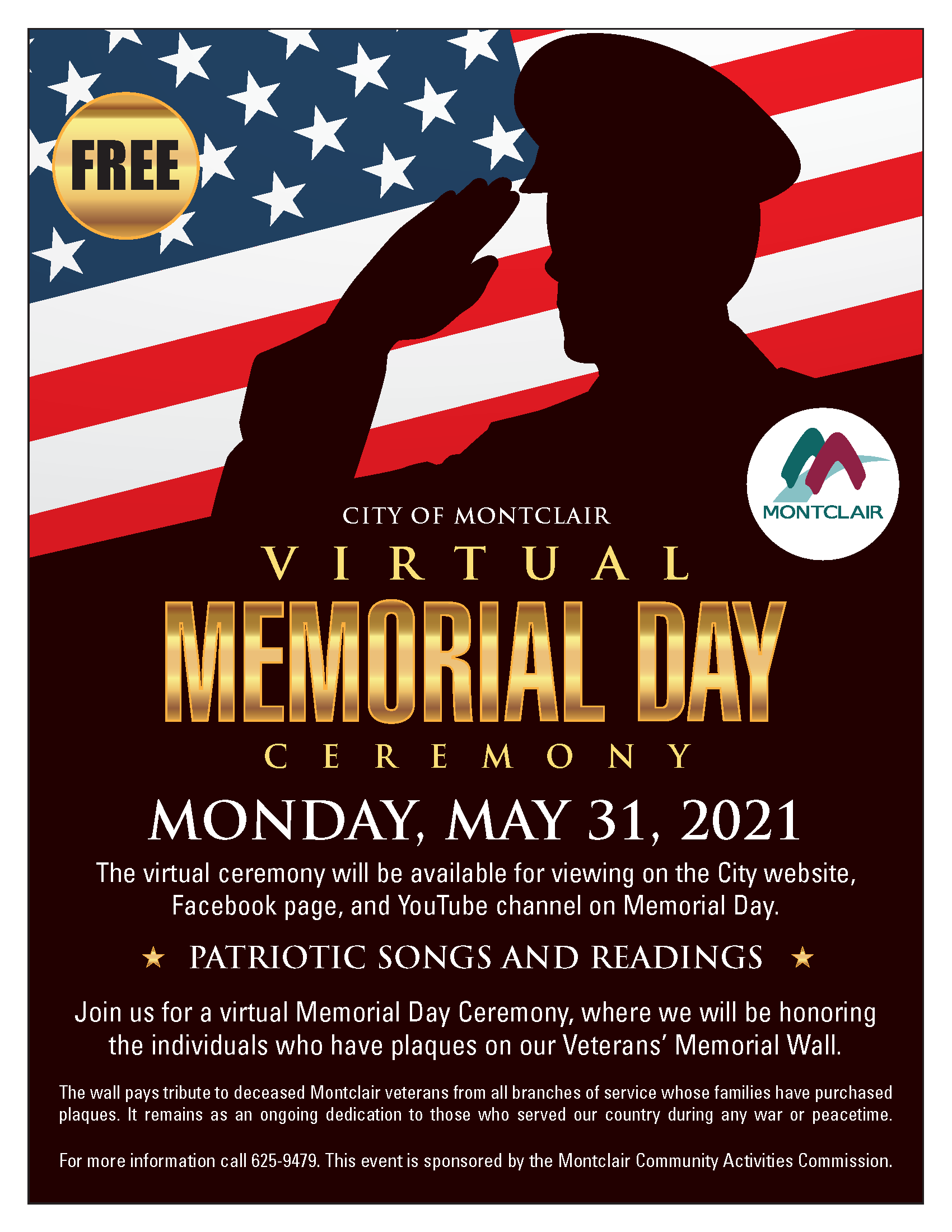 Social distance protocols were followed while this video was produced.
Under Executive Order from Governor Newsom, Policy Directive of the State Department of Public Health, and order of the San Bernardino County Department of Public Health, the Montclair Community Activites Commission 2020 Memorial Day Ceremony is postponed until further notice. The safety of our community is our upmost priority and hope you understand with the situation of COVID-19.
 Thank you for your support with this matter. For more information, please visit https://www.cityofmontclair.org/montclair-emergency-directives/