NEW LOCATION
5050 San Bernardino St., Montclair
Day Clinic (Montclair Community Health Center)

Open Monday - Friday from 8 a.m. - 5 p.m.

Call (909) 281-5800 for an appointment

Last scheduled appointment is 4 p.m.

The Clinic is closed for lunch from 12:30 - 1:30 p.m.

Insurance is accepted.

Montclair Evening Clinic

Open Mondays from 5:30 - 7 p.m.

Call (909) 240-3808 for an appointment.

Last scheduled appointment is 7 p.m.

No insurance is accepted.

 

Patients are seen by appointment only
The Medical Clinic provides treatment and preventative medical care to individuals and families.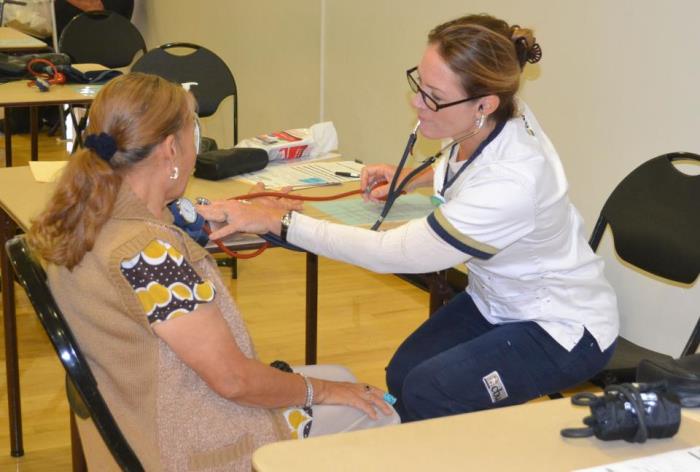 Available Services
• General Health Care
• Physicals (school, sport, and personal)
• High Blood Pressure Screening
• Treatment of Diabetes and Infections
• Lab Services
Health services are provided at low cost, and clients with limited income may qualify for a sliding scale fee based on income and family size. Insurance is accepted for Day Clinic only. All lab work ordered by a physician is an extra fee at a reduced rate.
Sharps Disposal Program
Montclair residents can dispose of used sharps containers and obtain new containers at the Clinic during the hours listed above (excluding holidays).
Immunization Clinic & Lice Removal
TB tests are given on Mondays from 5:30 - 7 p.m. Immunizations, lice clinic and TB test results are given on Thursdays from 5:30 - 7 p.m. These services are available for Ontario-Montclair School District students and their families who have no insurance. No appointments are necessary, however services will be given on a first come, first serve basis. All services are provided as vaccines are available and dates are subject to change.