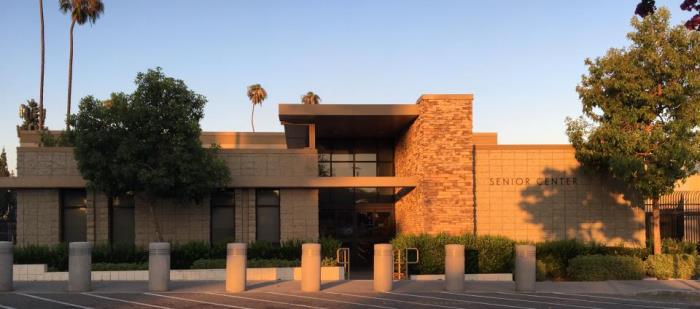 Welcome to the webpage for the Montclair Senior Center!
We are located at 5111 Benito Street in Montclair, behind City Hall.
It is the goal of the Human Services Department to develop, implement, and coordinate educational, social, and recreational programs to meet the diversified and changing needs of the Senior Citizen and to serve as an advocate and participate in the policy making process. 
Announcement
Senior Center in-person activities are postponed until further notice. We are currently in the process of recruiting staff to reopen our programs as soon as possible. If interested, please find more information here.
Feel free contact the Senior Center at (909) 625-9483 if you have any questions.
Please check back soon for the latest information and program updates.
Please click on the links below to find out more about the following Senior Center programs. Check back often as new information will be posted.
For additional information regarding the Senior Center, please call (909) 625-9483.