Check back soon for the 2022 Military Banner Program application form.
The City of Montclair will be taking submissions for two banner programs, the Current Member of the Armed Forces banner program for those currently serving in the armed forces (offered free of charge) and the Veteran banner program for those who have been honorably discharged from the armed forces ($200 for the first year, including banner production and labor, and $150 every three years the banner is displayed to replace weathered banner). Banners are available for Montclair residents or Montclair High School graduates only.
Banners are displayed every February through November on Montclair streets. After the banner holder in the Current Member of the Armed Forces program is discharged or the banner holder in the Veteran program chooses to not display their banner it will be presented to them or their family at a City Council meeting.
Current Member of
the Armed Forces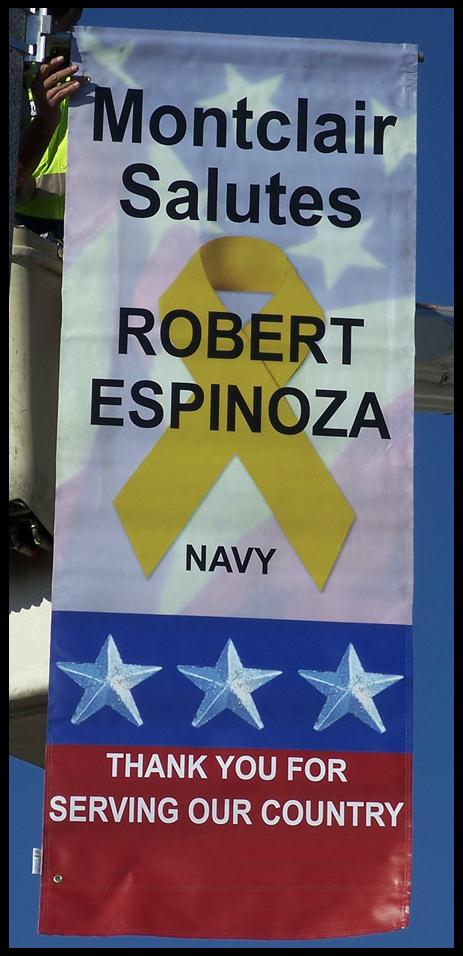 Veteran of the
Armed Forces